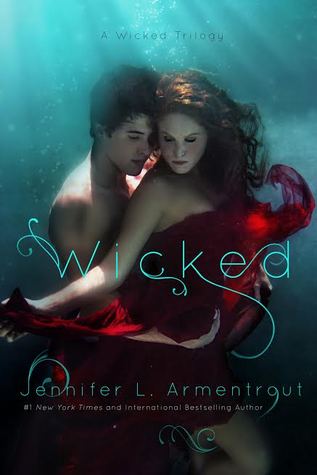 Things are about to get Wicked in New Orleans.
Twenty-two year old Ivy Morgan isn't your average college student. She, and others like her, know humans aren't the only thing trolling the French Quarter for fun… and for food. Her duty to the Order is her life. After all, four years ago, she lost everything at the hands of the creatures she'd sworn to hunt, tearing her world and her heart apart.
Ren Owens is the last person Ivy expected to enter her rigidly controlled life. He's six feet and three inches of temptation and swoon-inducing charm. With forest-green eyes and a smile that's surely left a stream of broken hearts in its wake, he has an uncanny, almost unnatural ability to make her yearn for everything he has to offer. But letting him in is as dangerous as hunting the cold-blooded killers stalking the streets. Losing the boy she loved once before had nearly destroyed her, but the sparking tension that grows between them becomes impossible for Ivy to deny. Deep down, she wants… she needs more than what her duty demands of her, what her past has shaped for her.
But as Ivy grows closer to Ren, she realizes she's not the only one carrying secrets that could shatter the frail bond between them. There's something he's not telling her, and one thing is for certain. She's no longer sure what is more dangerous to her—the ancient beings threatening to take over the town or the man demanding to lay claim to her heart and her soul.
Jennifer L. Armentrout has done it again. She has once again created a book that I am obsessing over. I thought nothing could top her Dark Elements series, but Wicked might be it. I love this book so hard. I did not expect the action packed book that I got. Wicked has everything in it. It has badassery (it's a word, trust me), hilarious characters and dialogue, sexy characters, hot chemistry, and action that will have you biting your nails.
I loved the characters in this book, specifically Ivy, Ren, and Tink. I laughed so much in this book because of those three. I instantly loved Ivy, not only because we have the same name and hair color, but also because she is a serious badass ninja. She is spunky, sassy, but also a little vulnerable. That is a combination that I love in characters. The first thing that caught my interest was Ren. Oh, Ren, how I am madly in love with you. I have to admit that Ren might be in my top favorites of book boyfriends. He is not only sexy, but also a badass, very protective, and often inappropriate; I love it. Jennifer really knows how to create a fictional boyfriend *fans self*. Also, Tink (the Brownie aka a faerie) is the most hilarious character ever. He brings a certain lighthearted feel to the book that balances out the action and drama perfectly. Speaking of action, the faeries in this book cause a lot of trouble and I love how the action between them and the order of warriors is presented.
Another bonus is that this is definitely a New Adult book. I thought this would be a regular Young Adult book, but I was pleasantly surprised when Wicked turned well… wicked. The hot chemistry between Ren and Ivy was enough to make me have to put down the book and fan myself. All I know is that I really need a Ren in my life. Wicked kept me up until 4 am because I loved it so much. The whole atmosphere of the book, the setting of it in New Orleans, the story, etc. had me hooked from page one. This book quickly made its way onto my all-time favorites book shelf. The characters are charming, lovable, hilarious, sassy, and everything else you would love. The action has you on the edge of your seat and the story itself of one that grabs hold of you and doesn't let go. I got so emotionally attached to Ivy and Ren that in the end I shed tears. That ending hurt, Jennifer. IT HURTS. When I finished the book I was screaming at Jennifer to hurry up with the sequel. That woman knows how to torture her readers, but we love her anyway because she brings us stories like these that capture our hearts. I don't see how anyone could NOT give this book five stars. This book literally has it all. It has all the elements that blow a book out of the water. It has sexiness, action, secret societies, adventure, ninja-like fighters, heartbreaking scenes, and heart melting declarations. The easiest five out of five stars I will probably give a book in 2015.